Our two manufacturing facilities in Dayville, CT, totaling over 187,000 square feet, offer the most state-of-the-art extrusion and related technologies for cutting edge catheter development. These include over 30 extrusion lines in a range of sizes up to 2 inches, 3D modeling and finite element analysis tool design, CNC and EDM tool manufacturing, and dedicated clean manufacturing space.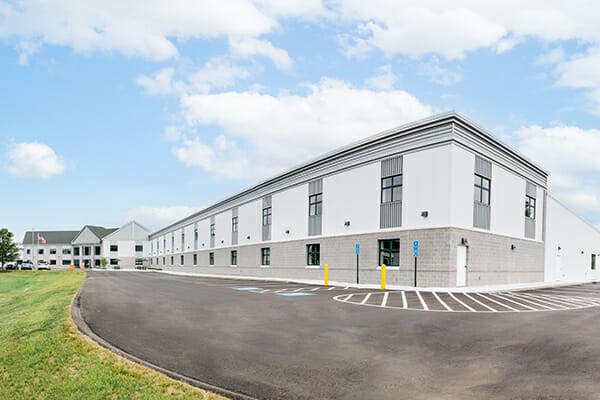 Our 149,000 square foot corporate headquarters was designed specifically to serve the needs of medical device customers, offering dedicated space for the company's three key growth initiatives: clean manufacturing, product finishing and technology development. This includes our latest expansion which was completed in 2021. 57,000 square feet of additional manufacturing and office space were added to this facility to help support the growing needs of our customers.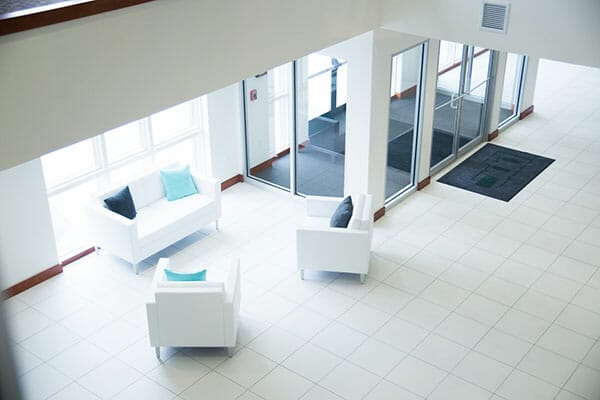 The facility includes a 6,000 square foot (557.4 square meters) ISO Class 8 clean room that serves the increasing demand for extrusion and finishing of components that require greater regulatory controls. Finishing operations include printing, insert molding, tipping, welding and assembly operations for finished tube components used in medical devices. Putnam's new technology developments include continuous manufacturing technologies that minimize manual operations to produce complex, composite catheter designs.
Our facilities are ISO 13485:2016 certified, reaffirming our goal of maintaining a quality system of the highest possible standard. Fully equipped laboratory for incoming raw materials and on-line statistical process control, and a vast array of contact and non-contact inspection technologies to ensure that every product requirement is met.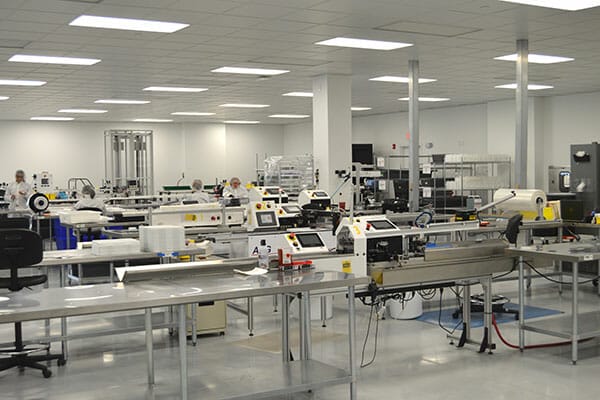 Our in-house tool room is home to 12 dedicated, skilled toolmakers who have decades of experience in crafting custom tools, dies and fixtures for your extrusion needs. Having a tooling department under the same roof as the extrusion and catheter assembly department allows for close collaboration between our tooling and engineering teams. This allows for any issues to be worked out more effectively and efficiently, providing customers with quicker lead times than competitors who outsource their tools, dies, and fixtures. Putnam also has a great project management program that sees your product through from start to finish- from design to tool making, all the way through extrusion and catheter assembly.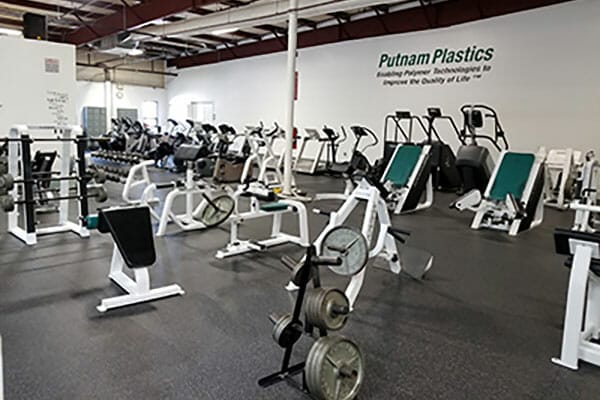 Here at Putnam, we not only pride ourselves in providing quality, life-saving product to our customers, but we believe in encouraging and supporting healthy lifestyles for all of our employees as well. Putnam Plastics has created a unique and continuously growing Corporate Wellness Program that is available to all employees and their families. Our onsite fitness center, group aerobics room, fitness classes, onsite health coaching, healthy cooking classes, health screenings and wellness seminars are just a few of the great things that our Wellness Program offers. We also have an onsite Wellness Coordinator who is dedicated to creating programs and schedules that work for all employees.