Putnam Plastics was founded in 1984 by owner and CEO, Jim Dandeneau, on the premise of becoming a world leader in plastics extrusion for the medical device industry. Today our company has grown from providing world-class extrusions to a multifaceted manufacturer of high-end, complicated components and complete catheter assemblies. Our knowledge of plastic materials and processing methods allow us to improve the function of catheters and thereby supports our mission of "Enabling Polymer Technology to Improve the Quality of Life". For nearly four decades Putnam Plastics has been a global leader in complex extrusions and components and continues to be a pioneer in the medical device industry.
Putnam's first in-house extrusion is a complex three layer extrusion, paving the way for a culture of innovation.
Company expands and moves to a new 38,000 sq ft facility at 130 Louisa Viens Drive, Dayville, CT.
Putnam develops and patents Total Intermittent Extrusion (TIE™).
TIE™ eliminates need to bond two material segments, improves kink resistance and joint strength.
Putnam invents advanced Tri-layer micro-tubing for use in PTCA catheters.
Putnam becomes one of the first in the medical device extrusion industry to become ISO certified.
Putnam adds polyimide capabilities in-house to complement existing thermoplastic extrusion capabilities.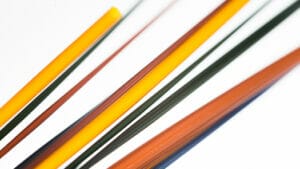 Putnam creates advanced manufacturing cell for continuous coating of discrete tapered guidewires.
PPC merges with Memry Corporation- Jim Dandeneau remains CEO of Putnam Plastics.
Putnam Plastics is reacquired by Jim Dandeneau and fellow UMass Lowell alum and is combined with another entity under the name of PolyMedex Discovery Group.
Putnam creates Tri-TIE™ and Tef-TIE™.
A continuous manufacturing of micro/guide catheters which reduces cost and improves quality.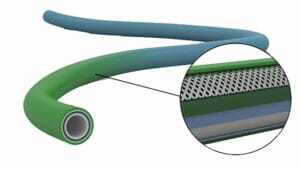 Putnam introduces high-quality polymer marker bands as an alternative to traditional platinum iridium marker bands.
Putnam expands its footprint, building a new 93,000 sq.ft. facility in Dayville, CT totaling 130,000 sq.ft. of manufacturing space.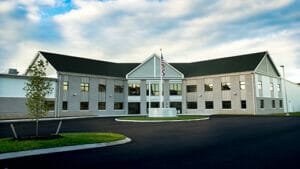 Putnam rebrands and runs as an independent entity, separating from PolyMedex Discovery Group.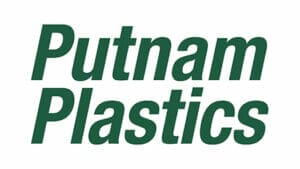 Putnam adds wire drawing capabilities in-house to enable fabrication of specialty wire sizes and reduce customer lead times.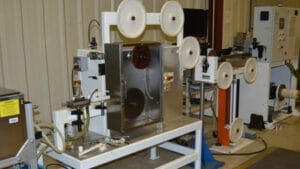 Putnam expands secondary operations capabilities by adding multiple lasers for precision cutting, drilling, printing, and shaping of polymers.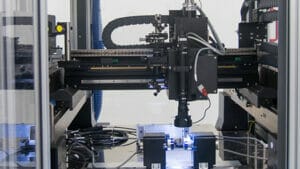 Ryan Dandeneau becomes Vice President to further continue the family legacy.
Putnam completes relocation and expansion of in-house tool crib, including the addition of this 4-axis wire EDM machine.
Putnam continues to expand in the design and complete assembly of medical devices. With over 250 employees and growing, Putnam Plastics is poised to continue its leadership role as a high technology medical device manufacturer.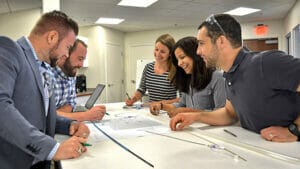 Polymer Lab
Putnam completes build of full polymer lab for in-house quality testing with over 20 testing machines including Atomic Force Microscopy (AFM), Differential Scanning Calorimetry (DSC) and Micro scratch testing (MST) machines.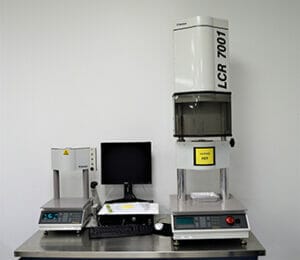 RilSlix™ Coated Medical Mandrels and Continuous Wires
Putnam introduces RilSlix™ coatings for medical mandrels & continuous wires with 5x greater adhesion than industry standards. REACH RoHS compliant.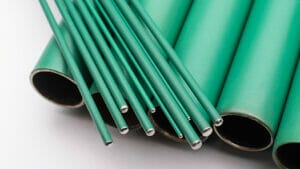 Putnam breaks ground for new 57,000 sq ft expansion to corporate headquarters.
Putnam furthers their commitment to protecting our planet for future generations by adding solar car ports and utilizing green energy.
Putnam completes new 57,000 sq. ft. addition to corporate headquarters in Dayville, CT.
Putnam reinvents TIE™ technology with quicker transitions & is more cost effective.