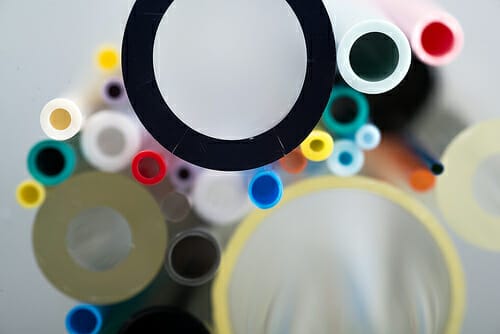 What are precision cut medical plastics?
Most tubing components can be cut to length online during extrusion to tolerances of approximately +/- 0.080″ (+/- 2.032mm). When tighter cut length tolerances are required, specialty cutting equipment is used offline, capable of finished cut length tolerances as tight as +/- 0.005″ (+/- 0.27mm).
Which medical tubing materials can be precision cut?
Any tubing material has the ability to be precision cut.
What are the limitations of precision cutting?
The cutting limitations are generally dictated by the specific polymer being cut. Some materials are extremely brittle, while others are soft and tacky. Therefore the polymer type will dictate the ideal cutting process.
What medical devices typically require precision cutting?
Medical components which interface with other components often require tighter tolerances.
What ISO certification does Putnam Plastics have?
Putnam's leading-edge medical tubing manufacturing facility is ISO 13485:2016 certified. Our dedicated ISO compliant cleanroom satisfies meets the growing demand of regulatory guidelines for medical device components.
Why is Putnam the best choice for precision cut catheters?
Putnam's custom finishing department offers extensive cutting capabilities. With over 38 years experience in cutting the widest variety of materials and sizes, we are equipped with numerous cutting technologies to provide optimal precision cut plastics for your medical device requirements.