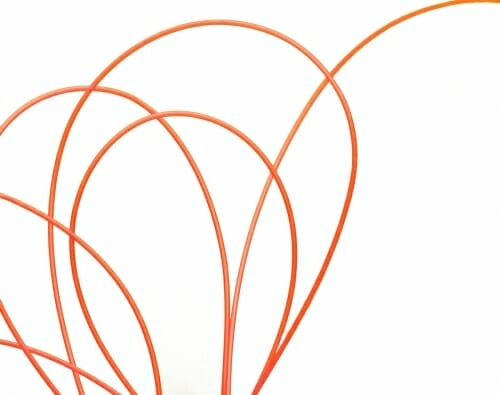 What is Putnam's Super-Tri™ multi-layer tubing technology?
Super-Tri™ guide catheter shaft technology significantly reduces elongation, while boosting both tensile and burst strength. The advanced Super-Tri™ tubing technology is a proprietary process that aids in avoiding wire lock-up in catheters that transport guidewires.
Just how superior is Super-Tri™ tubing than traditional multi-layer tubing?
Compared to conventional tri-layer tubing, Putnam's Super-Tri™ process reduces elongation by 750% and increases burst strength by 98%.
What materials are Putnam Super-Tri™ tubing typically comprised of and why?
Our Super-Tri™ tubing technology utilizes the same materials as our standard tri-layer tubing. Typically they consist of a Pebax(R) or nylon outer layer, a middle bonding layer, and a lubricious inner liner, typically a High Density Polyethylene (HDPE). We are also able to maintain tolerances consistent to standard tri-layer levels.
What medical devices, body parts or procedures is this commonly used in?
Standard tri-layer tubing is used for a number of medical devices including catheters to access endovascular sites and deliver balloons, stents, guidewires, and other devices.
Super-Tri™ tubing is an innovative technology to solve potential issues found in balloon catheters, by creating a higher rated burst pressure in the tube for procedures such as PTCA (percutaneous transluminal coronary angioplasty) delivery systems—perfect for catheters that need to stand up to higher pressure, while limiting stretchability. 
What ISO certifications is Putnam equipped to comply with?
Putnam's state-of-the-art plastics extrusion manufacturing facility is ISO 13485:2016 certified.
Why is Putnam the only choice for Super-Tri™ multi-layer tubing?
As a pioneer in medical tubing technology, Putnam Plastics continues to develop state-of-the-art technologies and ground-breaking approaches to solve your most complex tubing challenges. Super-Tri™ guide catheter shaft manufacturing is an example of why Putnam is a leader in design and production.
Partners around the world have been consulting us for decades, when they want more integrated and reliable components than standard manufacturing, at lower costs. Contact us to speak with a Putnam engineer or sales representative about how we can put our material science innovations and expertise to work for you.